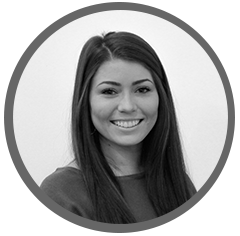 Written by
Courtney Cox
Courtney is an aPHR certified product marketer on the BerniePortal team who focuses her writing on all things HR.
COVID-19: A Broker's Toolkit to Advising From a Distance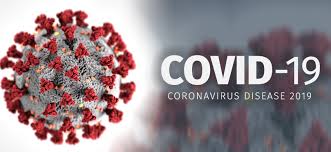 In response to the growing concerns about COVID-19, BerniePortal wants to provide you with a guide to help you continue to serve your clients in this time of uncertainty.

As the pandemic has officially been declared and questions and concerns arise, here are some helpful tips your agency can foster:
Write an Informational Blog Post
As the number of confirmed positive cases of COVID-19 continues to rise in the US, many organizations are taking measures to "flatten the Coronavirus curve" through social distancing– how can you help your clients prepare to do the same?

We've put together a blog post template for you to republish that includes everything your clients need to know about COVID-19 and tips for their organizations to implement social distancing, such as:
Tips for creating best practices and policies for remote work


How to coordinate remote meetings


Why and how employers should be communicating with remote employees frequently and clearly


Advising From a Distance
Advising is a huge part of your career and during this time of uncertainty, it's imperative to clearly communicate tips for managing the disease in the workplace. To aid in your advising efforts, use our email template below:
Subject: Everything you need to know about COVID-19
As the number of confirmed positive cases of Coronavirus Disease 2019 continues to rise in the US, employers must be prepared for issues that will inevitably arise as the virus spreads. Precautions employers should take include evaluating their organizations' current policies and practices in the event that a major outbreak occurs, and creating or updating emergency contingency plans.
In order to help you and your employees stay healthy and infection-free, we've put together a list of COVID-19 FAQs. [link to your company's blog post] to learn what it is, how it spreads, and how to prevent it.
Additionally, you can continue to reach out to prospects from a distance with a more helpful–rather than sales-y–approach! Use our phone script below as a general guide:
Prospect: Hi this is _____________


You: Hi _____________, this is _____________ with [your brokerage name]. Am I catching you at an okay time?

Prospect: Sort of, what can I do for you?

You: With everything going on, our leadership has asked us to stop calling employers to schedule prospect meetings -- and instead just reach out to see if we can answer any questions around:
- COBRA
- State Continuation
- Suspension of Premiums, etc

A lot of the communication that's going out has been broad, and we've found our own clients to have more specific questions.
So, is there anything I can do to help?
Empathy For Your Clients
While you may or may not be worried about your livelihood, the same does not hold true for many of the partners and clients you serve every day. Keep in mind, some of your employer clients may be facing the difficult decision to lay off a lot of their employees.

Additionally, everyone we work with may have a close friend or family member who is considered "high risk" for coronavirus. That may also be the case for ourselves and/or your fellow Team Members.

Sometimes the additional stress people are feeling may "spillover" into how they treat you on the phone, or over email. You need to prepare yourselves for the possibility of that, and for the likelihood of increased anxiety among the people you serve.

It can be easy to become "numb" to it during a long workday, and not treat each person's anxiety with the same high level of individualized empathy in the late afternoon as we did in the morning. It is really imperative that we not succumb to that. The people you serve will remember how you treated them during this time period:
Err dramatically on the side of picking up the phone and calling when you sense confusion over email.



Ask how people are doing and how they are managing through the coronavirus pandemic. It might feel like you are having the same conversation over and over again all day long and that is okay. You need to ask, and need to express your hope that they and their friends and family are doing okay– don't take for granted that they know you hope that. For some it will be very important for them to know that you have a heightened awareness that they may need you more now than in normal circumstances.
Online Open Enrollment
Now that more and more employers are moving their workforce remote in hopes to promote social distancing, your open enrollment preparation might seem to be a bit more difficult.
Creating a plan that caters to remote workforces is a must– which includes moving enrollment online. As you build out your plan to put benefits engagement in overdrive for those employer groups moving remote, here are some considerations:
Personalize your open enrollment messages with video: a compelling video can go a long way in getting employees to respond and engage in benefits-related communication– not to mention, they can re-watch as many times as needed.


Continue with email campaigns: a lot of benefits information can be provided via email, but not everyone wants to read a boring message. Make sure you grabbing employee's attention, but keep your messages short and to the point.


Host a group webinar to explain benefits and answer questions: webinars offer a convenient way to allow remote employees to interact and engage with your message.


Start a benefits hotline: benefits are confusing. Provide employees the opportunity to contact you or your team if they have questions about their employer's offerings.



Online benefits administration: last but not least, this may be the most effective way to communicate benefits to a remote workforce. Include educational videos, informational carrier plan documents, and easy to use shopping cart functionality. Who said enrolling in benefits had to be hard?
Employer Resources
The BerniePortal Employer Blog has up-to-date blogs you can share with your employer clients. Here are a few employer-facing resources you can share:

Note: If your clients have questions you're unable to answer, direct them to the CDC website.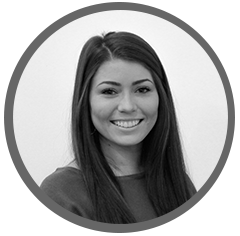 Written by
Courtney Cox
Courtney is an aPHR certified product marketer on the BerniePortal team who focuses her writing on all things HR.
Related Posts
Now seven months into the pandemic, coronavirus cases continue to rise across the...
As open enrollment season approaches for countless clients, brokers are preparing to make...
How to Host an HRIS Demo while Working from Home
BerniePortal's partnership with OneAmerica